Village Hall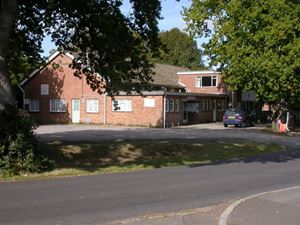 Sway Village Hall is the meeting place for many of the leisure and activity groups in the village, all of which are individually listed on the Activity Groups page. Sway Village Hall has a number of facilities available including an excellently fitted kitchen, free wi-fi and one of the largest purpose build stages in the area.
The stage is very popular for drama productions, live music events, dances and presentations and provides a home to the Sways award winning drama club and along with the hall itself is available to hire as required. Please visit the facilities page to find out more about the facilities that Sway Village Hall has to offer and the Tariffs page to find out pricing details.
Our Village Hall is run by a Trustees & Management Committee made up of representatives from each of our User Groups. The Annual General Meeting is held on the third Monday of March in each year at 7.30pm in the WI Room. User Groups who may not yet have a representative on the Management Committee are invited to send their representative along to any monthly meeting on the third Monday and we welcome all help and support.
Likewise, we invite any Sway residents who would like to be involved in what is happening at SVH to join in and help us in any way they can. The Hall is for the residents of the Village of Sway and this is your chance to have a say in how it is run.
If you have any ideas for, or would be prepared to run a fund-raising or other event, please contact the Chairperson Graham Turner GGT_sway@msn.com or if you are thinking of using the hall for any kind of event or function do please call our Lettings Secretary Sharon Rickman 07564 817130 email bookings.svhall@gmail.com